PlanetOfLoves.com Review Is It a Scam?
Based on my reviews "Planet Of Loves" currently found at PlanetOfLoves.com is more of a live webcam cam service than what I'd consider a legit international introductions service. Whether you consider PlanetOfLoves legit or a scam will depend on what you're looking for. PlanetOfLoves.com is currently owned by "UAB Softeka" which is a company in LITHUANIA; their address can be found at the bottom of their website. I personally, based on my reviews, consider PlanetOfLoves.com to be a SCAM! Their address and contact information I was able to retrieve on their website can be viewed below
UAB Softeka 304873072, Saltkalviu g. 64-23, Vilnius, 02175, LITHUANIA,
Landscape Trends LP NL000408 Suite 7030 6 Margaret Street, Newry, County Down, Northern Ireland, BT34 1DF

For any questions, contact us at:
[email protected]
Initially, I thought of PlanetOfLoves as your regular deceptive fake dating website; however, when I read their front page, it stated the following.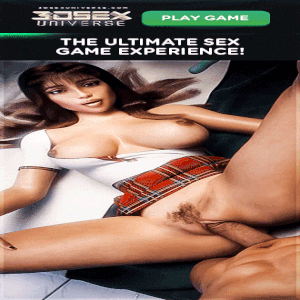 The website has more than 90 000 profiles of single girls from Ukraine.
Well, as of the time I'm writing this, Ukraine is in a war with Russia, and because the international dating space is something I know very well, I know the new complications this war has brought to the Ukrainian people. I do know a lot of international dating websites are merely fronts for live webcam services.
Unlike Live Jasmin in which the intentions of their service are clear PlanetOfLoves is rather vague, not committing to calling itself anything definitive, on the website you'll notice it doesn't even mention if it's a dating website; Complete quick registration and plunge into the world of communication!"
In order to not be labelled a full-blown scam, a lot of these "communication" services, although looking like a dating websites, will claim that they're not.
Personal Thoughts Regarding PlanetOfLoves.com
If you're looking for a live webcam chat experience with Ladies from all over the world, in my opinion, it would be smarter to join Live Jasmin; if you're wondering why I'm writing this, well, the truth is that most men do not use legit international dating websites for their intended purpose. Because most men only use online features, it's created a quasi-demand for online international communication platforms that do offer to help international daters to meet face-to-face in the flesh.
PlanetOfLoves.com is not the first entity to try this stunt; what separates them from other similar services is their lack of usage of the term "international dating" instead, opting for the vague and ambiguous web design that resembles a dating website but doesn't label itself an international dating website. Maybe you're into that sort of thing; I think it's a scam, but maybe you see things differently.
Based on my reviews, it should be noted that the PlanetOfLoves.com company is located and controlled by the laws that govern LITHUANIA, a country I'm fond of, but know little about the laws that they use to govern themselves.
Why I wrote favorably about Foreign Affair is that it's a transparent U.S based company. Foreign Affair is a LEGITIMATE introductions service that focuses on making REAL connections happen, meaning actual face-to-face connections. Their testimonials  verify their claims, and it's truly what separates them from the rest.
Final thoughts regarding PlanetOfLoves.com
Based on my reviews, again, I don't think PlanetOfLoves is legit, and I do think they're a scam; with that said, I provided what I believe is enough information for you to find out for yourself if you want to spend your time using their services. I will not be recommending PlanetOfLoves.com at this time. Any questions or concerns you have regarding PlanetOfLoves.com should be directed to their staff directly.
When it comes to international dating or meeting Latin, Asian or European women, I'd say consider Foreign Affair, which is not only a dating website; it's an actual introduction service, meaning that you meet the women that interest you in person as opposed to ONLY chatting online.
Their audio, pictorial, written, and video Testimonials were all written by actual clients who found success using this service. I write about Foreign Affair because most mature men don't have time to waste on women who aren't serious about matchmaking.
When it comes to Foreign Affair the only limitation is you, now, why you should act fast because no member is guaranteed to remain single forever. Just like any dating service, it's a first come, first serve. Lastly, Foreign Affair is an American-owned company that's IMBRA compliant, and they can help make the entire interaction as smooth as legally possible. They're who you go to if you want a professional matchmaking service.