wwDates.com Review Is It a Scam?
Based on my reviews, if you're joining "WW Dates" currently found at wwDates.com known legally as Meet Us Media Ltd, with the sole intent of meeting someone? Then yes, it's a scam. If you're NOT looking to meet a real person, an argument could be made that they're legit. If you're going to sign up for wwDates.com, be warned that their "Company operates system profiles," which are fake profiles; if you're interested in learning more about the fake members on wwDates.com read their terms and conditions and focus your attention to section 10.PROFILES AND INTERACTIONS WITH OTHER USERS
The current company information regarding wwDates is below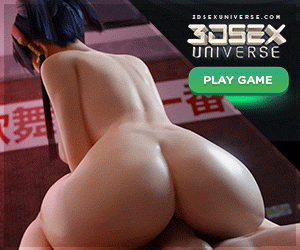 wwDates.com is a website (the "Site") operated and owned by Meet Us Media Ltd. a private company incorporated and registered in Cyprus with company number HE 421790 whose registered office is at the 6 Kratinou, Flat 102, 1082 Nicosia, Cyprus.
wwDates.com Terms and Conditions – 10.PROFILES AND INTERACTIONS WITH OTHER USERS
One of the reasons I'm a huge fan and supporter of Live Jasmin is their transparency; they don't hide anything, they're a live webcam chat service and why some single men use Live Jasmin is because it's a much faster way to meet and chat with attractive women online, Live Jasmin doesn't give men the B.S story of being a dating website, no it's live webcam sex chat service that most of us join because live webcam models are sexy, some are even virgins and yes meeting them in person can be a pain in the ass, but at least we're not wasting, hours, days, weeks, months, years on a B.S dating website with fake members.
So if you're going to join wwDates.com read section "10.PROFILES AND INTERACTIONS WITH OTHER USERS" of their terms where it states the following:
The Company operates system profiles (i.e. profiles connected to Accounts which have been created by the Company and which are either operated by contractors of the Company who impersonate the persons portrayed in such profiles or by a system designed to interact with users) and expressly reserves the right to chat with users through such system profiles in order to enhance the users' entertainment experience.

Physical contact with individuals behind such system profiles is strictly prohibited. The user further acknowledges that the Company may utilize and/or analyse the interactions the user has with such profiles in order to enhance his experience on the Site.
So yeah, after reading the wwDates.com terms, I hope you understand why I think Live Jasmin is a far superior option.
Final Thoughts Regarding wwDates.com
I can't in good faith recommend wwDates to anyone; based on my reviews, if I were talking to a friend, I'd say yes, wwDates is a scam and not legit; I would not recommend wwDates to a friend, so I will not be recommending wwDates.com at this time. Any questions or concerns you have regarding wwDates.com should be sent to their staff directly.
If you're looking for a legit adult dating website Adult Friend Finder has been online since 1996; consider also that it's an American-owned adult dating website that has its roots in swingers dating culture. With the evolution of the internet Adult Friend Finder has changed some of its features; as we all know, Backpage has been shut down, so some of the features that we'd like Adult Friend Finder to have are not allowed anymore.
With that said Adult Friend Finder is still the best adult dating website for women, men, and everyone in between; my personal success using their service is based on having a full profile, my location I live in a big city, and being active on the site, because of the nature of the site, and the relationships I've formed using their services, I remain an active member to this day.