DeutscherFlirtBook.com Review Is It a Scam?
Based on my reviews "Deutscher Flirt Book" which is currently found at DeutscherFlirtBook.com formerly owned by CH-Tel. communication AG and currently owned by Medilux Media Solutions Ltd is a scam and not legit if you're looking to meet a real person and you're unaware that some, if not all, of the DeutscherFlirtBook members, are either fictional or live webcam models that you can't meet in real life. Currently, at the bottom of the DeutscherFlirtBook website, it states the following: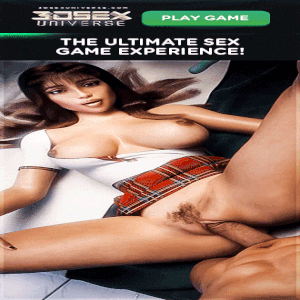 DeutscherFlirtBook is designed for adult pleasure and entertainment purposes. The service profiles are fictional, physical
arrangements with these profiles are not possible! We firmly advise you to read our Terms & Conditions before using this service.
If you're looking to contact their current and former business information can be viewed below.
Medilux Media Solutions Ltd verwaltet
Suite 6F, Grosvenor House, 39-41 High Street, CO7 9BE, Wivenhoe, Essex, United Kingdom
Handelskammer Nummer: 14781461
Email: [email protected]
Former information
CH-Tel. communication AG, whichalso operates under the trade name of DeutscherFlirtBook.com, a company having its address at

Ibelweg 18a, 6340, Baar, Switzerland. The company is registered with the Chamber of Commerce in Switzerland under number CH-020.3.026.072-5.
If you have any questions or wishes in connection with your personal data, you may contact our data protection officer: [email protected].

Billing support: CH-Tel. communication
E-mail: [email protected]
DeutscherFlirtBook is legit if based on my reviews if you're okay with fictional members being part of your online dating experience. I won't be recommending DeutscherFlirtBook.com at this time. You'll want to consider reading the DeutscherFlirtBook Terms of Service prior to signing up, namely the section of their terms that reads 7. Digital Fantasy chat service
DeutscherFlirtBook.com Terms of Service Digital Fantasy chat service
One of the reasons I'm a huge fan and supporter of Live Jasmin is their transparency; they don't hide anything, they're a live webcam chat service, and why some single men use Live Jasmin because it's a much faster way to meet, and chat with attractive women online, Live Jasmin doesn't give men the B.S story of being a dating website, no it's live webcam sex chat service that most of us join because live webcam models are sexy, some are even virgins and yes meeting them in person can be a pain in the ass, but at least we're not wasting, hours, days, weeks, months, years on a B.S dating website with fake members.
So if you're going to join DeutscherFlirtBook.com read section 7 of their terms, "Digital Fantasy chat service," where it states the following:
7. Digital Fantasy chat service
7.1 The Service is a digital Fantasy chat service for adults. The profiles are solely provided for the entertainment of Users. The interaction between the User and other profiles may simulate real life discussion and roll playing in order to fulfil the applicable fantasy. However, the Service is not a dating platform, and it is not possible to meet the fictional profiles in person.

7.2 The Website is solely designed for adult pleasure and to simulate realistic role playing by chatting within a secure digital environment with animators who are not identified separately for the entertainment of the user.

7.3 The Website uses fictitious profiles for testing behavioural/social studies and for digital fantasy chat purposes. The profiles posted on the Website are fictitious and are associated with this digital Fantasy chat service.

7.4 This digital Fantasy chat service is part of our efforts to stimulate conversation with Users to encourage further and broader participation in the services.
So yeah, after reading the DeutscherFlirtBook.com terms, I hope you understand why I think Live Jasmin is a far superior option.
Final Thoughts Regarding DeutscherFlirtBook.com
I can't, in good faith, recommend DeutscherFlirtBook to anyone, based on my reviews; if I were talking to a friend, I'd say yes, DeutscherFlirtBook is a scam and not legit, I would not recommend DeutscherFlirtBook to a friend, so I will not be recommending DeutscherFlirtBook.com at this time. Any questions or concerns you have regarding DeutscherFlirtBook.com should be sent to their staff directly, I left what I believe is sufficient information for you to contact them.
If you're looking for a legit adult dating website, Adult Friend Finder has been online since 1996; also consider that it's an American-owned adult dating website that has its roots in swingers dating culture. With the evolution of the internet Adult Friend Finder has changed some of its features; as we all know, Backpage has been shut down, so some of the features that we'd like Adult Friend Finder to have are not allowed anymore.
With that said Adult Friend Finder is still the best adult dating website for women, men, and everyone in between; my personal success using their service is based on having a full profile, my location I live in a big city, and being active on the site, because of the nature of the site, and the relationships I've formed using their services, I remain an active member to this day.