MegaPersonals.com Review Is It a Scam?
Warning to the readers of the post, I won't be holding anything back, what you're about to read is the raw and uncut truth from someone familiar with this industry.
With the demise of Backpage which now belongs to the FBI, there have of course been a plethora of classified websites developed to replace it. Mega Personals is just one of many and quite frankly I don't see this coming to an end anytime soon. Now, what I will say is I believe in Freedom, but let's not forget there's a price for freedom. When the subject of Backpage came up, the real problem wasn't the escorts, the problem was human trafficking and of course robberies. I often write about Premium services for this exact reason, people become part of gated communities primarily to avoid problems that plague people who live outside of gated of Gated communities same rules apply here.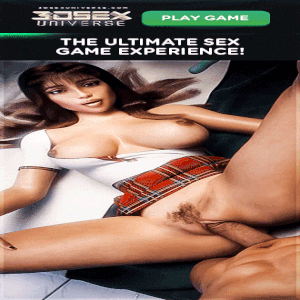 MegaPersonals based on my reviews is legit, it's not a scam, however with that said, use your due diligence when signing up.
Personal thoughts regarding MegaPersonals.com
As of January 2019, MegaPersonals is still rather new, I suspect it will continue to grow, probably at a rapid pace, as a user if I were you I'd approach it with the same degree of caution you'd use at any other Classified ads website, most of my followers and subscribers found me via writings regarding Backpage. I have a lot of friends in adult entertainment and even in its peak, they avoid Backpage primarily because it was being watched by the Feds and quite frankly you didn't know what you get some nights.
It's not to say that the owner of Backpage didn't have good intentions when it was first launched, but it was free to the public and well let's just say this planet is filled with all types of interesting characters and depending on the type of individual you are, you don't want to take too many unnecessary risks. I've talked a lot of friends into joining Live Jasmin which is a live webcam sex chat service, it's premium and you can meet some interesting people there. My thing has always been to go premium, you're not doing yourself any favors by working harder than you need too.
Final thoughts regarding MegaPersonals.com
As of the date of this posting MegaPersonals.com is free, being that it's free, you can't call it a scam, now are some of the people posting ads there fakes? Of course! that's always been the problem with joining free services, I've seen it plenty of times where people are recorded or even monitored by law enforcement because of a free service they used or signed up for. Now, those of us who are older with more to lose tend to avoid free services, because you get what you pay for, it's not to say that premium services don't have their flaws, but they're typically better because there's a layer of protection that you won't get from a free service. One of those layers is it's less likely you'll get caught with a person who is underage. Human traffickers and other criminals also avoid premium services because there's usually a financial trace, that leads back to them. So although I don't think MegaPersonals.com is a scam I won't be recommending them at this time. Any questions or concerns you have regarding MegaPersonals should be addressed to their staff directly.
I've long been a fan of Adult Friend Finder mainly because they're a U.S based company that's been around since 1996, that stays away from promoting fringe services. Again let me point out that Adult Friend Finder has been online since 1996, over 20 years and why most of us remain members is because they follow the law and avoid promoting services that could get them into the same problems facing Backpage today. Adult Friend Finder is just one of those online dating communities that you have to be an active member of to fully understand, from the outside looking in, or for people who join not understanding the reality that humans aren't pieces of property, it's hard for these types to really embrace the quality Adult Friend Finder brings to the table. It should be noted that Adult Friend Finder started off as a swingers dating website and based on demand evolved into what it is today, so keep that in mind joining.