SeniorSexPartner.com Review Is It a Scam?
Based on my reviews, Senior Sex Partner currently found at SeniorSexPartner.com is not legit and is a scam. If you're considering being a member of that site, you'd be wise to read the fine print located at the bottom of the SeniorSexPartner.com webpage prior to joining. Consider also familiarising yourself with their terms and conditions prior to joining them. Even though SeniorSexPartner looks like a dating website, it's actually not, and you should really consider reading the fine print prior to joining. Below is their address as of this posts publishing date
Dating Ahead Inc./ Dating Ahead Ltd,
1 Katalanou Street, 1St Floor, Flat 101, Ag. Dometios, Nicosia (2121), CY (), VAT #10362211V (Outside USA)
This site is billed by DATINGAHEAD.COM 800-686-6419

Prior to joining SeniorSexPartner.com you should seriously consider trying Live Jasmin which is a TRANSPARENT live webcam sex chat service where at the very least you'll know the people you're chatting with are legitimate members. With that said, consider reading the bottom of the SeniorSexPartner home page where it states the following: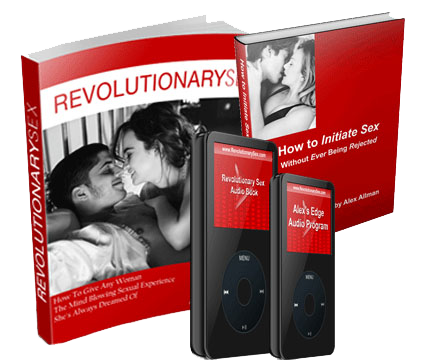 All members and/or models displayed on this website were 18 years or older at the time the image was submitted to this web property in accordance with federal laws. Further, all members of this dating site MUST be 18 years or older.
Although visually SeniorSexPartner might look like a dating website, you'd be wise to consider it an entertainment website where some of the members are likely being paid to chat with you.
SeniorSexPartner.com Terms & conditions
If you're going to join SeniorSexPartner.com consider scrolling doing to the bottom of their website and clicking their Terms & conditions, although in the terms SeniorSexPartner makes sure it points out that it doesn't have fake members, it's live webcam sex chat services or links to advertisers aren't considered fake members by their standards. In section "7. Registration:" of their terms it states the following:
You acknowledge that you cannot bring legal action against the Company or any of its employees, officers, or agents for any damages of any kind, under any theory, as a consequence of using the Service; and

Any and all images uploaded to the Company become property of the Company and may be used by the Company, without restriction, as marketing materials.
It goes on to say:
By registering with the "Service" you acknowledge and accept that COMPANY may apply certain classifications to your profile due to your accessing the "Service" via this website and may use such classifications to restrict: the availability of communication between yourself and other members of the "Service"; the availability of the details of other members of the "Service" to yourself; and the availability of your details to other members of the "Service".
In a nutshell, SeniorSexPartner will decide what's best for you, including who you communicate with while using their service.
I've reviewed a lot of dating websites and basically, what I'd compare SeniorSexPartner to is a lead-generating app disguised as a dating APP.  What I'd say is to consider trying Live Jasmin before joining SeniorSexPartner, because, at the very least, when you join Live Jasmin you'll be getting transparency and chatting with legitimate people.
The pictures of the members you see at Live Jasmin won't be fictional they'll be real verifiable human beings whereas with SeniorSexPartner.com as stated in their terms their homepage "By registering with the "Service" you acknowledge and accept that COMPANY may apply certain classifications to your profile ". Why am I joining to be classified? What am I a child?
Final thoughts regarding SeniorSexPartner.com
I don't write these reviews to tell people what to do with their time or their money; based on my reviews I don't think SeniorSexPartner.com is legit and do think they're a scam. Join them at your own risk. I will NOT be recommending them at this time; any questions you have regarding their service should be directed to their staff directly. I left their phone number in a previous paragraph.
I began writing reviews because I got scammed by a review website that had a top 10 of its most recommended dating websites; after getting scammed I decided that I'd share what I know. It's not a secret that when it comes to adult dating, Adult Friend Finder is number 1.
There is no close second; there really is not a better alternative, I have no top 10 list, and I've tried more dating websites than most people know exist; with that said Adult Friend Finder does involve real people and voluntary interactions.
A brief history Adult Friend Finder began in 1996 as a Swingers dating website; their service and the services they offer are based on demand and of course following the rules; they're a U.S based company and all the services they offer are confined only the regulating legal authorities I only bring this up because in order for Adult Friend Finder to stay afloat there are services that they can't offer explicitly.
This is why I often say, be a member for an extended period of time and get involved; there's a reason why so many members have remained members of Adult Friend Finder for such a long time; I'm writing this in 2023, a reminder that they've existed since 1996 and their success has been because of their adult dating service, which based on my reviews is the best.