Should Western Women Be Worried About International Dating Introduction Services For Men?
To answer the question posted, NO! Western Women shouldn't be worried because most foreign women are NOT sluts, and they're looking for older MATURE  men who will treat them well.
Regardless of the country, some men simply can't meet the demands of attractive women. Immature men and men who haven't achieved middle-class wealth in any country will have a more difficult time finding success with any attractive woman.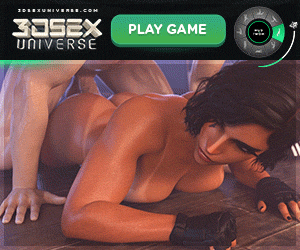 What separates the Date International introductions service is that MATURE older men are in demand, whereas they're not in as high demand in Western Nations. It actually fascinates me, that Western women in the sex trade industry tend to be smarter as it relates to older mature men than other women.
A lot of the women in the West who aren't afraid to date older men were or are in the sex trade industry. A lot of Western women who interact with a lot of men, eventually come to the realization that mature, older Western men are the best choices to start a relationship with in the WORLD.
Women who do not live in the West figure this out instinctively. Now, a lot of Western men, typically those of you trying to date internationally on the cheap, tend to interact with SCAMMERS at international dating websites.
Date International is an INTRODUCTIONS service; it's not some random dating website. You can literally visit  Date International right now and book a tour reservation right now to meet REAL women from all over the world. If you're a man who is interested, consider clicking the links below:
With that said, most men can not afford the Date International service, they're not interested in it, or they're too scared to date foreign women and this is the vast majority of the Western population, so Western women don't have anything to worry about.
When I write these posts, it's mainly for the men who are single and can't find an attractive woman and who imagine that their options are limited. I write these posts to remind mature single older men that your options are NOT limited; there are tens of thousands of beautiful, attractive women who want to meet you.
For the record, the women you'll see at Date International aren't poor, as some would want you to believe; most of these women are employed and highly educated.
The International Marriage Broker Regulation Act of 2005 changed this industry entirely; our organization does everything legally by the books it's why when you visit Date International and take us up on our offers, we guide you in the right direction so you avoid the roadblocks that most men run into when they attempt to do things on the cheap.
When you join Date International and actually use our services, you'll see how professional we are. I remind you that these women come to us, and this shouldn't see abnormal either.
The only reason Western Women don't aggressively seek out eligible bachelors is that many are being taught by the powers that be that "they don't need a husband" or they "don't need a boyfriend" to be happy.
If you're sold on the concept of being single or being a career-oriented woman, you will see a good, mature man not as an asset but as a liability. At Date International, we agree that a woman has the right to formulate her own path in life, and the women who come to Date International are looking for mature men to date, and we're meeting that demand for them.
Date International is an introductions service; it's not some scammy dating website that pays people to chat with you. While you waste time chatting with pictures of fake women on fake dating websites, mature men are joining us on our Group Singles Tours.
Consider reading some of the Date International Testimonials. You can see video Testimonials, you can see pictured Testimonials, you can read written Testimonials, and you can listen to audio Testimonials. When you join a legitimate introductions network, you no longer have to worry about being scammed.
If you find someone you like, I personally recommend taking action IMMEDIATELY, as these women aren't forced to use the Date International service, and just like anyone else, they might cancel or put their membership on pause if they send you a message or they're not receiving any messages.
Feel free to sign up and even call us. This is what we do for a living, so we'll try and answer any questions you might have.