SnachHer.com Review Is It a Scam? (Snach Her Review)
As long as you're not taking SnachHer.com (Snach Her) too seriously, you should be fine, but if you imagine that profiles on SnachHer are all legitimate, you could be setting yourself up to be scammed.
In a nutshell, "Snach Her" currently found at SnachHer.com, and currently owned by Crix Ltd, is a scam and is not legit. As you may have guessed or already know, SnachHer.com is not a real dating website. It's merely trying to get your email and other information to refer you to its entertainment services. If you're not sure what I mean, consider reading their terms where they state the following: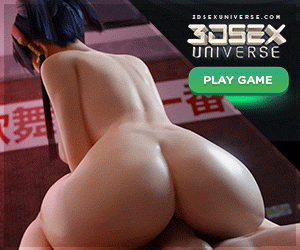 2. FOR AMUSEMENT PURPOSES ONLY

The Service offered for Your personal, non-commercial use. You comprehend, acknowledge, and accept that our Service, presented in the style of an online dating service, is an entertainment service. All content is provided for the entertainment and amusement of You. Our Site does not guarantee that You will find a date, partner, or participant, or that you will meet any member, user or profile in person.
I'd say it's smarter to join a legit live webcam service like Live Jasmin instead of wasting time with SnachHer.com, but ultimately that's your decision. Their name and address can be found below:
Crix Ltd, Tenancy 10, Marina House, Eden Island, Mahe, Seychelles
SnachHer.com Alternative
If you're interested in live webcam sex chat services, you'll definitely want to consider visiting Live Jasmin, which is more transparent and doesn't have to resort to tricking you into joining them. Unlike SnachHer Live Jasmin is pretty straightforward. So if you're looking for an alternative, they're tops on my list.
Final Thoughts Regarding SnachHer.com
Based on my reviews, SnachHer.com is a fraud; it's not legit; I can not recommend this scam; it's not even a dating service. It's an adult entertainment website pretending to be a dating website. Save your time. With that said, I don't write these posts to tell people what to do with their time or their money; if you want to join SnachHer.com, don't let me stop you; just don't say you weren't warned.
Adult dating, online dating, in general, has changed; before all of these fake dating websites started popping up, there was Adult Friend Finder never perfect but always legit; the problem with Adult Friend Finder is that it became successful, and word spread of all their success stories, and this lead to waves of fraudulent adult dating websites popping up everywhere.
Adult Friend Finder is an American company; its service began in 1996; ask yourself if a scam will last almost 30 years as of the date of this publication.  The origins of Adult Friend Finder begin in the San Fernando Valley. I still recommend it because they're still the best and attract the best women and men looking for an alternative adult dating lifestyle.  They've evolved from a Swingers dating website to a full adult dating experience, but the origins are still there, something you'll notice when you sign up.